With all the recent rain, it's fair to say summer is officially over and autumn is upon us which means… It's time for films, glorious films!!! With not one, not two but THREE film festivals coming up this season, we'll be spending this rainy autumn in dry cinemas munching on popcorn! We'll be updating you with all the latest Korean films on offer across London cinemas soon. First up and starting tomorrow is BFI's 2015 London Film Festival featuring four films from South Korea.
BFI London Film Festival
7-18 October 2015
240 films. From 72 countries. 16 cinemas. 12 days.
One Festival.
Assassination (

암살

) 2015

Director: Choi Dong-hoon
Starring: Gianna Jun (Jun Ji-hyun), Lee Jung-jae, Ha Jung-woo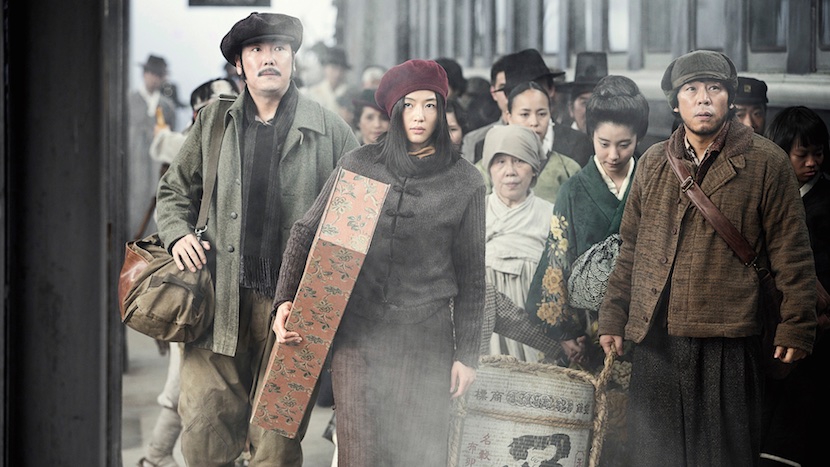 From the director of The Thieves, Assassination is the latest film from director Choi Dong-hoon where he played director, co-screenwriter and producer. Assassination brings Jun Ji-hyun (aka Cheon Song-yi/My Sassy Girl) and Lee Jung-jae together again along with the always handsome Ha Jung-woo in this espionage action film set in the 1930s.
Assassination unfolds amidst the Japanese occupation of Korea in the 1930s. The exiled government, now based in Shanghai, hatches a plan to send three assassins to kill two strategic targets, but the Japanese secret service is one step ahead and hires flamboyant mercenary Hawaii Pistol to eliminate the trio. Choi plays fast and loose with history, sending his men – and, most importantly, a woman – on a mission to change the future, in a picaresque tale of subterfuge and double-cross that boasts smart, witty dialogue and a killer twist ~ Damon Wise, BFI website
Assassination ~ Fri 09 October 2015 21:15, Picturehouse Central, Screen 1
Assassination ~ Sat 10 October 2015 11:30, Odeon Leicester Square
Madonna (

마돈나

) 2015

Director: Shin Su-won
Starring: Seo Young-hee, Kwon So-hyun, Kim Young-min
Director Shin Su-won's 2012 film Pluto was screened at both the LKFF and Edinburgh International Film Festival and now she's back with a hospital thriller. In a country still struggling with gender equality, Madonna has been called "an anguished cry against vicious class inequality and ingrained female abuse in South Korean society" (Variety.com) from the female director.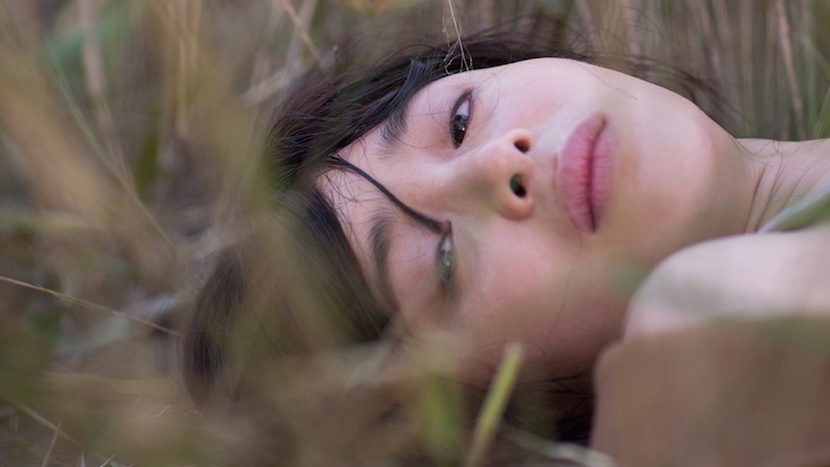 When a pregnant but comatose Jane Doe, nicknamed 'Madonna', arrives at a VIP hospital, she is swiftly earmarked as a heart-transplant donor by an unscrupulous businessman desperate to keep his chairman father alive at any cost. Moon, a new nurse at the hospital, is tasked with investigating the woman's life and faces a test of her own moral mettle as she uncovers Madonna's history – a lifelong string of personal and professional humiliations. In her sophomore feature, director Shin Su-won (Pluto) veers between intense hospital thriller and dramatic character portrait, with some sharply stylish filmmaking and a wide streak of black humour. Frequently pushing at the boundaries of taste, with an irreverent take on prostitution, body image and – most jarringly – sexual violence, the film is concerned with the abuse of power and emerges as a spirited polemic against exploitation, with a central character you won't soon forget ~ Kate Taylor, BFI website
Madonna ~ Wed 14 October 2015 20:45, BFI Southbank, NFT2
Madonna ~ Fri 16 October 2015 21:00, Rich Mix Cinema, Screen 1
My Love, Don't Cross That River (

님아, 그 강을 건너지 마오

) 2014

Director: Jin Mo-young
Documentary
Unfortunately this film sold out extremely quickly and we can see why. In a world where 50% of marriages end in divorce and all you see are scandals and affairs on Film and TV, My Love, Dont Cross That River is a refreshing tale that restores our faith in love. After 76 years of marriage, this adorable couple still hold hands like they're teenagers on a first date. They have become the embodiment of happily ever after; a concept fairy tales have always talked about but failed to show us what exactly happens after.
They are still very much in love, walk hand-in-hand in their bright matching outfits, splash about in the river and play mischievous jokes on each other. They've shared a lifetime of hardship and happiness, had children and now live off the land in their small house by the river. As Jo Byeon Man becomes increasingly more frail, Kang Kye Yeol prepares to say goodbye. In this warm and tender documentary, director Jin Mo Young captures small moments of intimacy in the daily life of a couple in their twilight years, creating an evocative and affecting reflection on lifelong love and companionship. The most commercially successful Korean independent film of all time when it was released domestically last year, My Love Don't Cross That River won't fail to inspire and move you ~ Laure Bonville, BFI Website
Thursday 08 October 2015 13:00, BFI Southbank, NFT2 – SOLD OUT
Saturday 10 October 2015 15:30, Rich Mix Cinema, Screen 1 – SOLD OUT
Right Now, Wrong Then (

지금은맞고그때는틀리다

) 2015

Director: Hong Sang-soo
Starring: Jung Jae-young, Kim Min-hee
Hong Sang-soo is back with his signature style and humour featuring a filmmaker, a painter, and as always, a lot of Soju.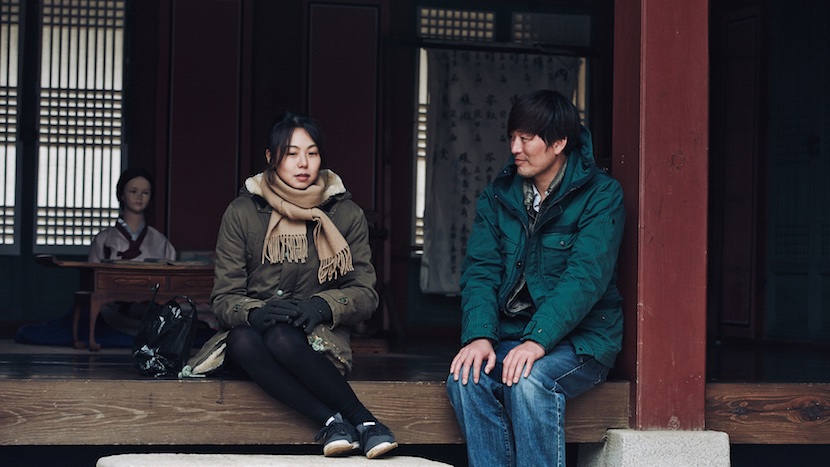 A highly regarded arthouse director, Ham Chunsu, visits a small town for a film festival screening and meets pretty young painter Yoon Heejung. They hang out and get drunk together. Repeat. Much of the pleasure in Hong Sang-soo's work, the winner of the Golden Leopard at the Locarno Film Festival, is found in his complex approach to chronology and this film doubles back in time to revisit the couple's interactions, illustrating how a few altered nuances of communication and behaviour can change the flavour of a new relationship. The premise may sound a little 'inside baseball', but the execution, as ever, is an unpredictable delight. More deliberately paced and melancholy than 2014's Hill of Freedom, this one nevertheless offers much of Hong's signature humour, particularly in questions around the nature of an artist's ego (or lack thereof) and in Ham's disgust at a terrible Q&A experience. It's another low-key charmer full of wry observations on human foibles ~ Kate Taylor, BFI website
Right Now, Wrong Then ~ Sun 11 October 2015 15:30, Cine Lumiere
Right Now, Wrong Then ~ Mon 12 October 2015 20:50, BFI Southbank, NFT2
For more information on the BFI London Film Festival 2015 including venue information and more films, make sure you check out the official website.